Last month we published our 2015 Deliverability Benchmark Report, which **spoiler alert** showed a decline in inbox placement over the previous year. Global inbox placement rate has decreased by 4% since 2014, from 83% to 79%, meaning that more than 20% of mail was placed in the spam folder or never made it to the subscriber at all.
This report provides three reasons that we're seeing a decrease in inbox placement:
Low read rates
Spam complaints
Low mailbox usage
The common thread here is subscriber engagement. We're not saying that read rates have dropped, that complaints have increased, or that people are abandoning their email accounts. The big change in 2015 is that mailbox providers are placing heavier weight on individual engagement factors. Back in February, Gmail, Outlook, AOL, and Comcast gave us some insight into their filtering methodology at the 2015 Email Evolution Conference.
Machine learning is on the rise, and Gmail is leading the way:
"We also recognize that not all inboxes are alike. So while your neighbor may love weekly email newsletters, you may loathe them. With advances in machine learning, the spam filter can now reflect these individual preferences."
This means that even though your inbox placement numbers might be lower, this doesn't necessarily result in lower open rates and click-through rates because the subscribers who are interacting positively (opening, foldering, etc.) are going to still receive your email and they're still going to keep opening those emails. The subscribers who lost interest in your email program will stop receiving your emails in their inbox. This is a good thing. This means subscribers will be less likely to complain about your emails because the emails will already be out of the way.
Which brings me to my next point: The changing definition of spam. "Spam" is no longer strictly emails asking for bank transfers or viruses. Spam is "unwanted mail" that is cluttering and confusing the subscriber experience with Gmail, Outlook, Yahoo, etc. We have to remember that the priority of these mailbox providers is to optimize the subscribers' experience with their email tools.
That means helping subscribers prioritize important/critical email, and allowing subscribers to interact with their email providers on a deep, personal level. They are evolving. This is "the rise of the machines" (at least in the email world). Email providers are evolving from simple "live feeds" to important organizational tools that subscribers can use to organize important documents, track to-do's, schedule appointments, etc. See these Tweets for the way Gmail, Yahoo, and Outlook all announced these recent developments:
Starting today — keep the mail that you want, block what you don't. http://t.co/hLTQxIGvQ0 pic.twitter.com/F2xZBdVGDc

— Gmail (@gmail) September 22, 2015
With Desktop browser notifications and Block, you can stay on top of important emails! http://t.co/WiW6wyE5jr pic.twitter.com/mDNlUrA5Tj

— Yahoo Mail Team (@yahoomail) September 29, 2015
@erase_me Clutter helps sort out emails you don't necessarily want to see right now. Check it out here: https://t.co/xuwWbkEHaj.

— Outlook (@Outlook) October 22, 2015
If you are emailing your full list at exactly the same frequency with similar content, you need to reassess. Dig into your data to group subscribers into more sophisticated segments. Find and reward your brand advocates. Identify groups that were once active but are showing signs of fatigue. Find the group who checked out a year ago and see if you can run any last ditch campaigns to try and win them back. To conclude this article, I'll leave you with a great visual developed by our partner, Litmus, on this topic of individual-level filtering: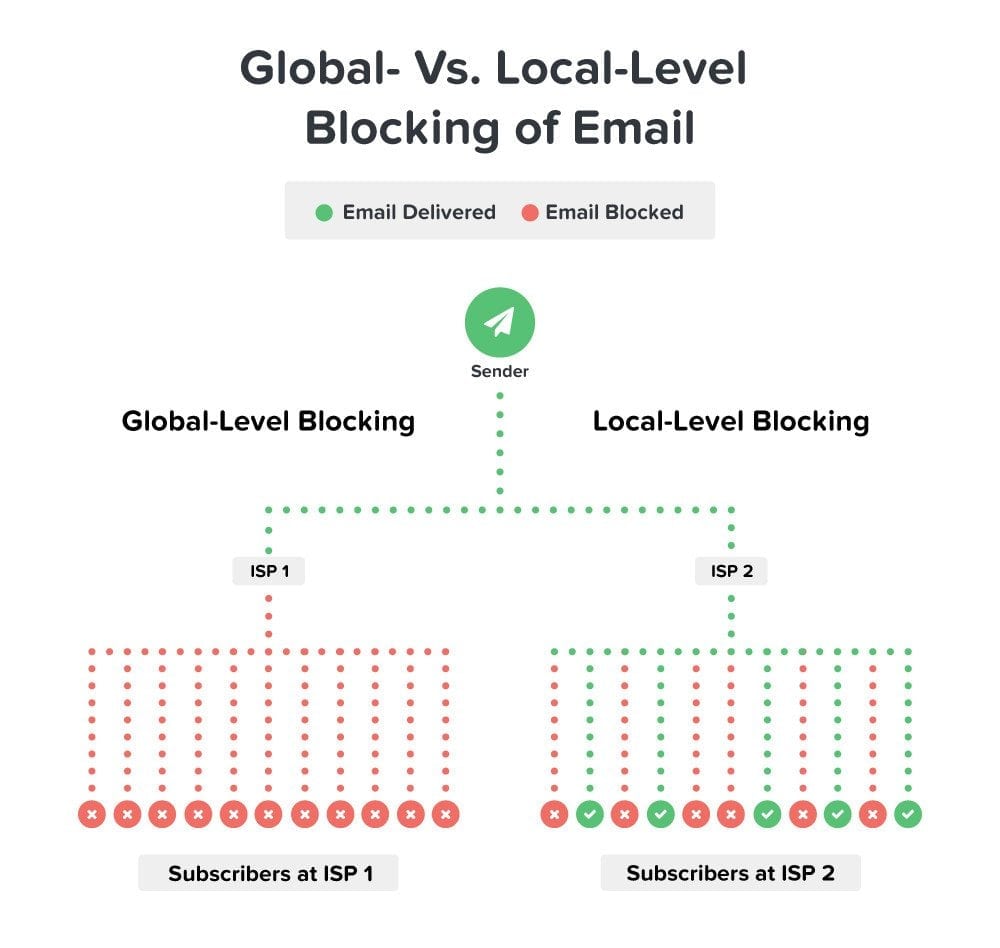 Image source: https://litmus.com/blog/gmails-new-block-option-pros-and-cons-for-marketers
About Mary Sohn
Mary brings years of advertising experience to email and views deliverability data from a marketer's perspective. In her spare time, you'll find Mary eating through Canada's best diners, drive-ins, and dives (without the justification of a reality TV show). Follow Mary on Twitter @juenology for a haphazard glimpse into her life as a hungry-for-food email specialist.