Spear phishing attacks can wreak havoc in businesses around the globe—they lead to data breaches, tarnish brand reputation, and deplete revenue. Business email compromise scams (also known as "CEO Fraud") have cost companies $2 billion in the past two years.
The number and scale of spear phishing emails have nearly doubled since the beginning of 2015 and the cost of a breach related to spear phishing continues to rise. Complacency is no longer an option when it comes to combatting this type of email fraud.
In this infographic, we explore the state of spear phishing today. We hope these data points are helpful in making a case for protecting the employee inboxes at your company.
Want to learn more about how to combat spear phishing attacks? Join our webinar on Thursday, May 12, 11am, EST.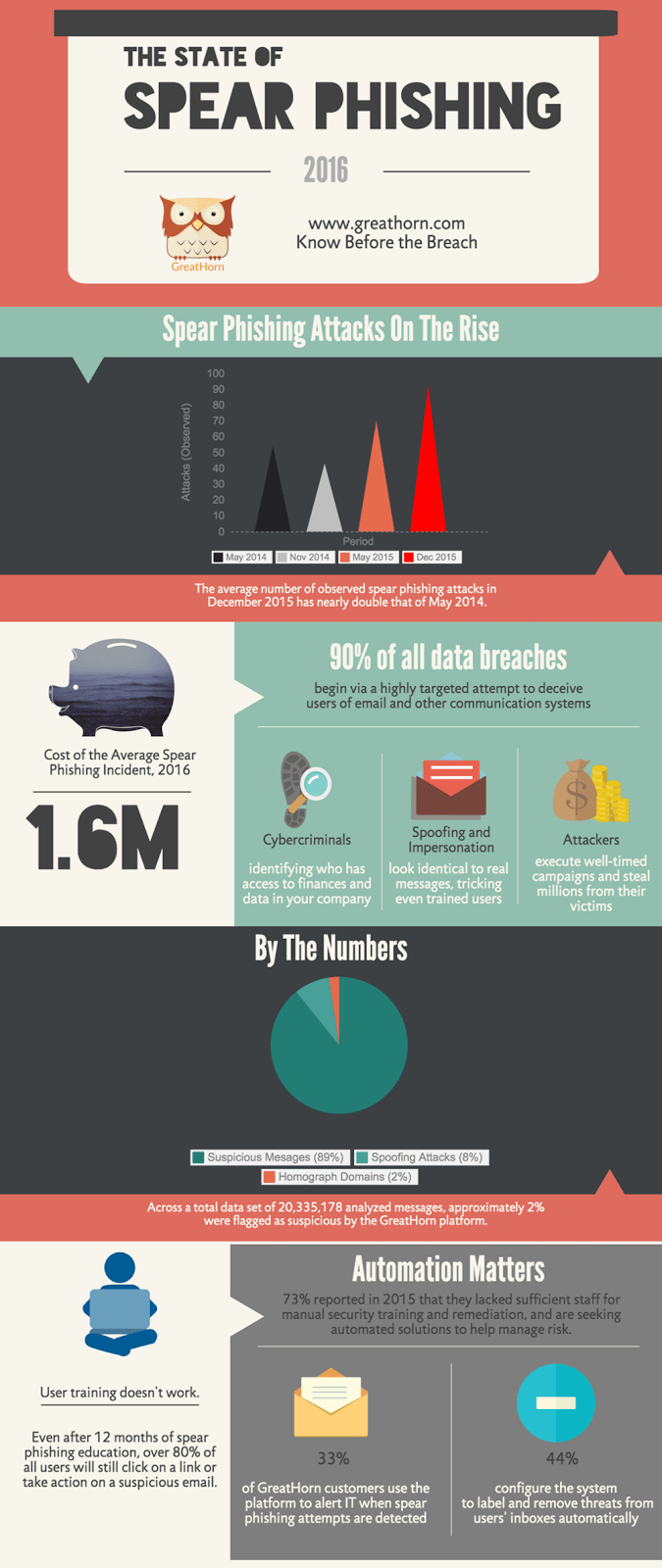 About Kevin O'Brien
Kevin O'Brien is the CEO and co-founder of GreatHorn, Inc.; he has 16 years of experience in the security industry, and has served in various sales, marketing, and operational roles throughout his career, helping companies from pre-revenue to product-market-fit and rapid growth. GreatHorn is the 6th early stage company of which he has been a part of, and he is a regular author and speaker on security and its role in the digital economy. Kevin holds a BA in philosophy from the University of Massachusetts Amherst.