Once upon a time, there was an email marketer named Goldie. Like most email marketers, she has questions about how often she should send to her subscribers…
Do I send too much and run the risk of complaints and unsubscribes?  
Do I send too little and miss out on increasing engagement and revenue opportunities?
How do I figure out what is just right?
Goldie knows she's not alone in wondering about frequency so she wants to ask her three email marketer friends for help.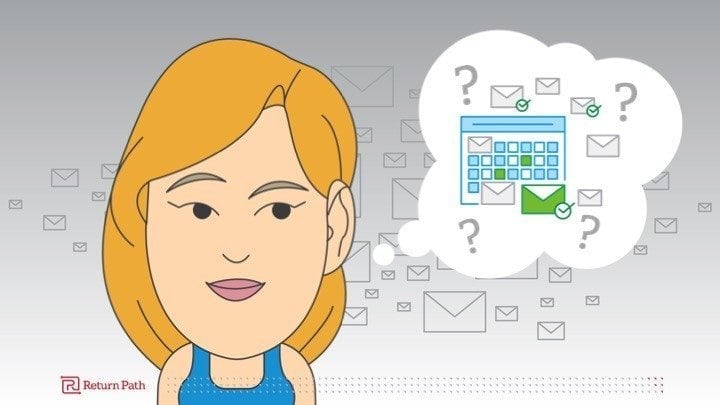 We're now one week away from this year's annual MarketingSherpa event in Las Vegas. To hear how this fairy tale ends, you'll have to join us at Return Path's Solution Showcase—Tuesday April 11th at 12:50pm in the solution theater on the exhibit floor.
Return Path's Chief Marketing Officer, Daniel Incandela, and Send Frequency Optimization expert, Jake Curtis, will share Goldie's journey to better understand how each of these three email marketers can perfect send frequency and drive a higher return on email program investment.
Getting email send frequency "just right" is a hard task, but with Return Path, it's a lot easier!
Can't make it to MarketingSherpa and want to know more about Send Frequency Optimization and other email solutions? Request a demo.
About Courtney Finger
Courtney Finger is a Product Marketing Manager at Return Path where she uses her immense knowledge of Return Path products to shape everything from their messaging, positioning, and innovation. Courtney's previous role as a Technical Account Manager gave her the skills and background to be a successful product marketer, requiring her to be an expert on Return Path's products and solutions, and to understand the customer's problems and needs. She loves working with teams across the company to bring products to market that truly enhance the lives of email marketers. In her spare time, Courtney loves to enjoy the Colorado Rocky Mountains and the incredible food and entertainment scene of downtown Denver.