When a business is dealing with a highly active email program consisting of multiple communications a week to a one million+ membership base, reaching the inbox is vital to business performance. This is exactly the case for Health Service Discounts, the largest British National Health System employee benefits provider in the United Kingdom.
With less than 70 percent of emails reaching its subscribers' inboxes, several members were not receiving the full benefits of their membership. To address their email deliverability challenges, Health Service Discounts turned to Return Path's Certification solution, the industry's most recognized and valued certified whitelist.
The Certification program instantly boosted Health Service Discounts' inbox placement levels, jumping from less than 70 percent to 85 percent in the first month, and rising to 99 percent within six months. Furthermore, domain and IP reputation improvements gained from Certification had an indirect positive effect on email addresses with non-participating mailbox providers, most notably with Gmail, which delivered a 50 percent increase in deliverability and has remained stable ever since.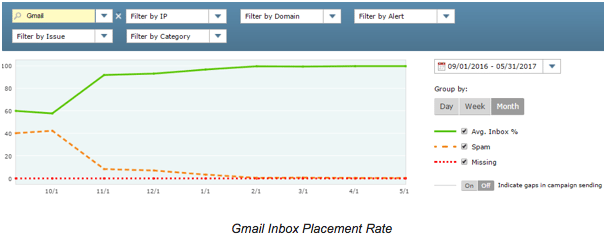 Neil McKendrick, Email Manager at Health Service Discounts. stated, "Email is a key channel for us, so getting this right is a must. We are delighted with the results we have seen since joining Return Path's Certification program. Our deliverability rates have increased substantially, which is fantastic. With 99 percent of our emails landing in the inbox, we are confident that every one of our members is able to benefit from our service."
To learn more, read our newest customer success story here.
About Lauren Harris
Lauren Harris is Return Path's Customer Marketing Manager for Email Optimization based in our California office. She enjoys working closely with Return Path customers first as an Account Coordinator, then Technical Account Manager and now from the marketing side. Outside of work, Lauren can be found snowboarding in the winter, taking beach trips in the summer, and cheering on the 49ers. Connect with her on LinkedIn.