In the ever evolving world of email marketing—coupled with the daily competing priorities of all marketing departments—it's hard to keep track of all the moving parts needed to have a buttoned up email program.
Let's say you don't know if your emails are authenticating properly by signing with DKIM or if you are including all your IP addresses in your SPF record. Without the ability to quickly get insight into issues and how to fix them, you may be getting bulked or blocked by mailbox providers without knowing the cause.
To help, we are excited to announce the launch of our newest addition to the Return Path Mission Control Dashboard—Smart Alerts!
Detect your email program issues in real-time.

Easily diagnose and solve potential deliverability problems, getting you to the solution faster.

Improve efficiency via personalization.

Customize alert types to view at your preferred level of detail. Save time knowing you are only seeing what matters to you most.

Streamline workflow.

Smart alerts guide you through the source of the problem, all while providing customized recommendations and resources, to address your program issues within the tool. You can also easily assign and track tasks across account members.

Alert as needed.

Accept, snooze, or ignore alerts at your leisure to best fit your schedule.
This easy, in-tool alert system allows marketers to go beyond issue detection to truly understand the underlying cause of the problem and move forward with solutions.
Here is a look at the updated Mission Control interface with important issues surfaced by Smart Alerts located on the right side of the dashboard.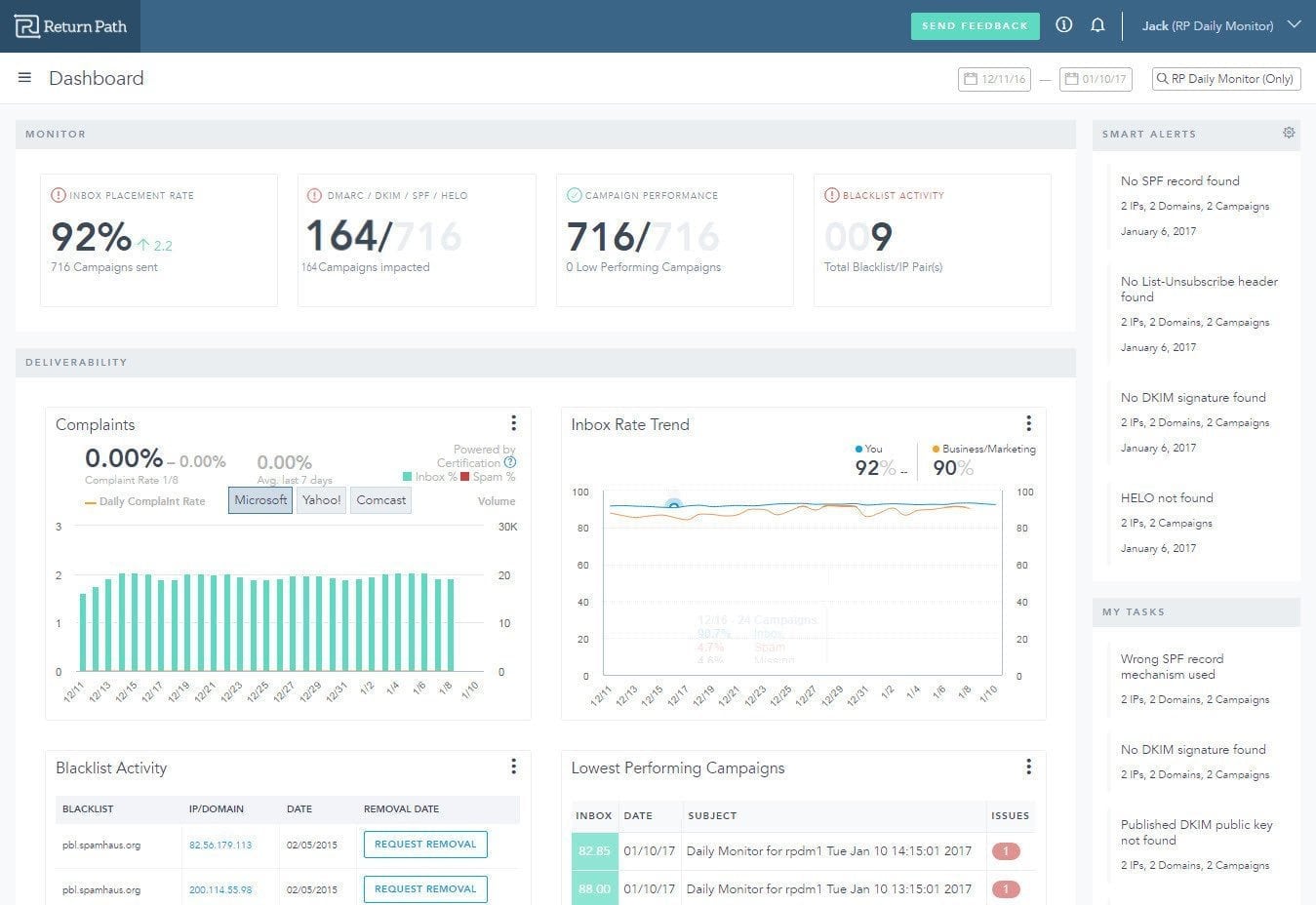 By opening an alert, you get all the information you need to solve it right at your fingertips. You'll see a description of the issue, the data behind it, recommended tasks to take, and related resources to reference for deeper knowledge.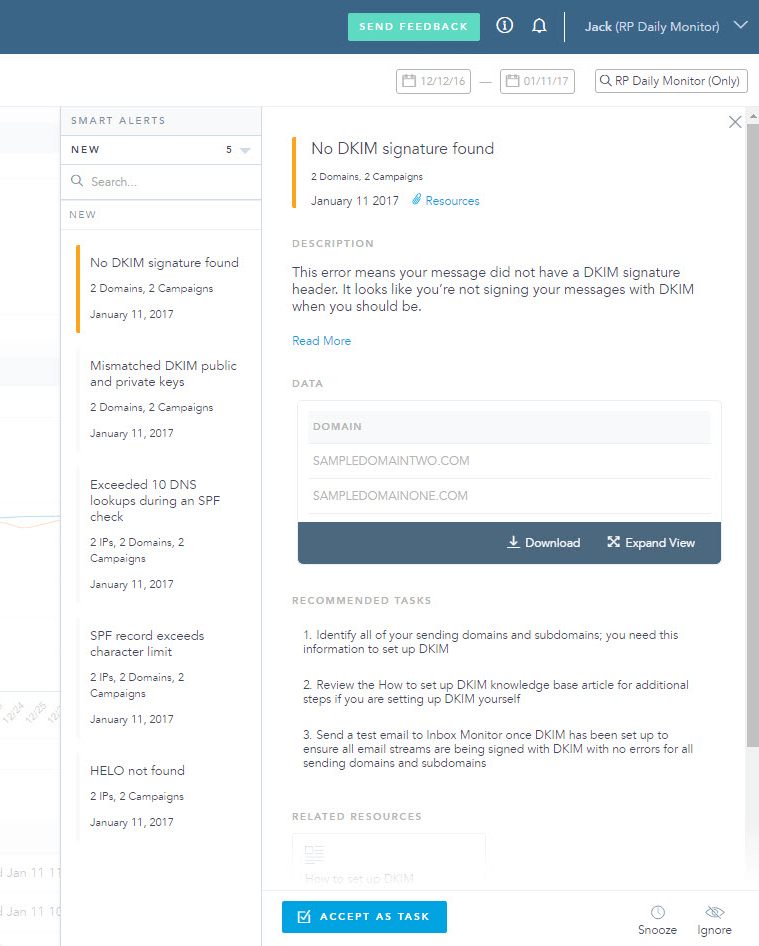 Current customer? Login to your Return Path tools to see Smart Alerts in action.
This is only the beginning of the exciting enhancements coming to our tools this year! Be on the lookout for more improvements to power your decisions and ultimately improve your email program success!
About Courtney Finger
Courtney Finger is a Product Marketing Manager at Return Path where she uses her immense knowledge of Return Path products to shape everything from their messaging, positioning, and innovation. Courtney's previous role as a Technical Account Manager gave her the skills and background to be a successful product marketer, requiring her to be an expert on Return Path's products and solutions, and to understand the customer's problems and needs. She loves working with teams across the company to bring products to market that truly enhance the lives of email marketers. In her spare time, Courtney loves to enjoy the Colorado Rocky Mountains and the incredible food and entertainment scene of downtown Denver.